Educational Events & Enrichments for Fun Child Development
During the day, we instruct our students in a variety of ways in the classroom. They do Montessori work, reading, writing, math, calendar time, singing, sensory activities, art and so much more. In addition to what happens in the classroom, we bring in qualified instructors to aid in your child or children's growth and development of certain subjects. Included in your child's program here at Woodpark are Music lessons, Sign Language, Physical Education, and Spanish. We also offer Dancersize and Piano lessons during the school day for those that would like to take advantage of them.
Our Programs are an integral part of our experience here. Two times a year, the children from Toddler, Preschool, and Kindergarten room practice singing with Ms. Romayne and perform for their family and friends! After the performance, everyone gets to share a bite to eat.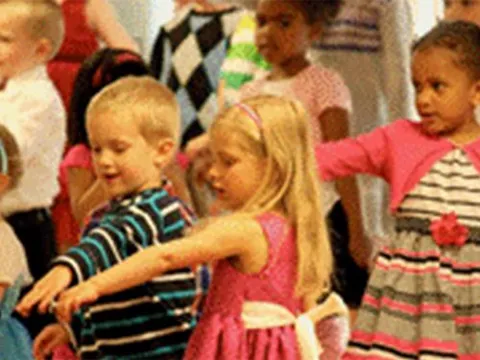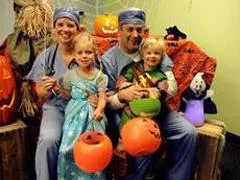 Our Halloween party is a wonderful time for everyone each year! Everyone gets to wear their costumes and come with their family and friends to celebrate Halloween time together! There are games, treats and food for all! Most teachers even wear fun costumes, which is always exciting for their students!
At the Holiday Program, the children get to perform songs for their families and friends just like they do for the spring program! Woodpark celebrates their own unique Holiday program with singing and learning about the various holidays during the season!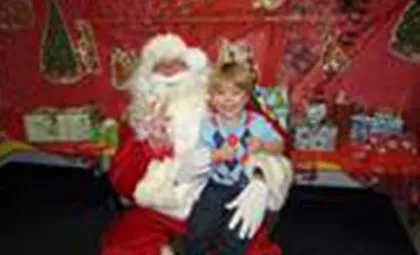 Summer time is one of our busiest times here at Woodpark! We get the chance to play outdoors and go on many different field trips to the community around us. Everybody loves spending time outside and soaking up the sun in our hot summer months! Although we incorporate a lot of outside play, we still make sure to incoroporate Montessori work time throughout the summer.

During our Fourth of July Parades all of our students dress up in Red. White and Blue! Each classroom makes their own hats and flags and we walk to the sidewalk on the side of our school. We wave to all the cars and get a lot of cars to honk their cars.
For Valentine's Day, each classroom participates by making boxes and sharing Valentine's Day treats with their friends in their classroom! They get to have a sweet treat and talk about how much we care for those around us!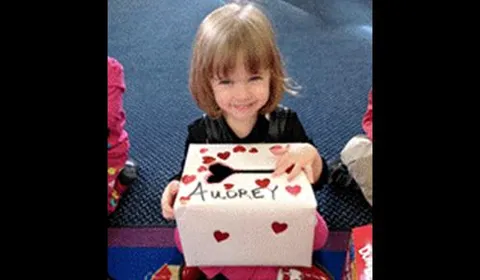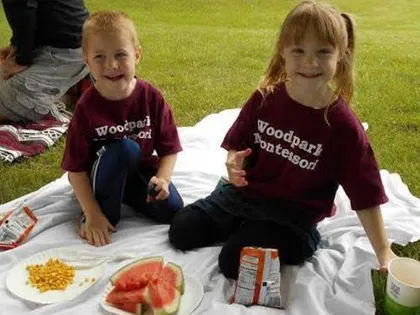 Our End of the Year Picnic is always an exciting time at our school! With the weather warming up, we take the opportunity to walk to our local park with our families and have a picnic together! Many of the children say goodbye to their teachers and friends for the summer, while others celebrate taking on a new chapter with the summertime months at our school.
Montessori work is a unique and crucial part of our education here at Woodpark. Much of the time during the day is given to students in every classroom to do Montessori work on their own. This is an independent activity, sometimes facilitated by the teacher, where everyone problem solves and practices learning through a variety of ways. Montessori Work is stimulating for the mind and encourages you to grow in your own unique learning.
During the school year Woodpark takes a variety of field trips. Some of these are to local parks and areas for picnics and exploration. Some field trips consist of going places such as the Minnesota Zoo, the Dodge Nature Center, and the Children's Museum. In the winter we also have different organizations that come to our school, so the students get to see new places and experiences even if there is snow on the ground!
Teachers spend time in each room almost every day doing a Spanish activity with the students. We are often shocked at how easily our students learn Spanish through play and interaction with those around them! They begin to use and recognize Spanish words in everyday play, and we often hear teachers referring to areas or items of the room with their Spanish names as the children and teachers begin to learn more.
Our sign language teacher, Ms. Cheryl, works with our students during the school year on Sign Language each week. She sings songs, reads stories, and teaches through Sign Language each lesson. The children begin experiencing this in the Transition room and continue through Pre-School. They enjoy building their knowledge, starting with simple songs and moving up to more advanced sign language skills as they grow. It always amazes the teachers how eager they are to learn and how much they grow through their repeated sign language instruction.
In the past, the martial arts program was an additional program where parents could enroll their child for an extra fee. Noticing the positive results from the program, Woodpark Montessori now includes martial arts within enrollment with no additional charge. In addition to self defense, our students learn about respect, courtesy, self discipline and many other life lessons through their karate instructor.
Physical Education is a crucial part of children's development and experiences here at Woodpark. Our children get opportunities to work their large muscles through everyday activities such as playing outside, but we also feel that it aids in their development to facilitate more organized physical education experiences as well. These are instructed by our teachers and planned each day. We are fortunate enough to have a large motor room on one end of our school that is used for physical education all months of the year. This room is vast and big enough to accompany an entire class of children at once. This means we are able to experience physical education at all times of the year, especially when it is snowing outside.
Our music teacher, Ms. Romayne, has been working with us for many years. She prepares our children for our music programs that we put on two times a year. These happen in the winter and in the spring. They learn a variety of songs that are educational and exciting. It is always one of our favorite experiences to hear all of the children singing songs about the world around them and expanding their knowledge through music!
Some additional activities we offer that some families choose to take advantage of are dancercise and piano! Dancercise happens every week with professional teachers. Our children learn through organized dance and curriculum! They will experience ballet, tap, jazz, creative dance and tumbling. They instill confidence, encourage our children to be themselves and learn through dance!
A program that comes to school once a week and teach various different lessons. Learn life skills while learning the sport.