Programs Dedicated to Specific Milestone Development
Our program offers unique discovery  based experiences for our students through hands on work at their own pace in an environment that is conductive to learning. We employ the Montessori Method by having our students work independently to come to their conclusions with our Montessori work. We also have Spanish, Music, Sign Language, Phy Ed, Dance and Piano teachers that work with the children weekly. During the summer two of the Apple Valley High School Varsity Women's Hockey players teach our students hockey.
Large Facility for Activities & Events
We have a unique space at our Burnsville location with a 2,000 square foot large muscle room that can be utilized for physical activity any time of the year, and a room for exploratory dramatic play with houses built into the walls. We also plan many different field trips throughout the school year. We have highly skilled, long standing teachers who love their jobs. Our director has been with us for 20 years, and four of our other lead teachers will be celebrating their 20th anniversaries at Woodpark in the next couple years. Our teachers continue to plan and implement exciting learning activities every single day!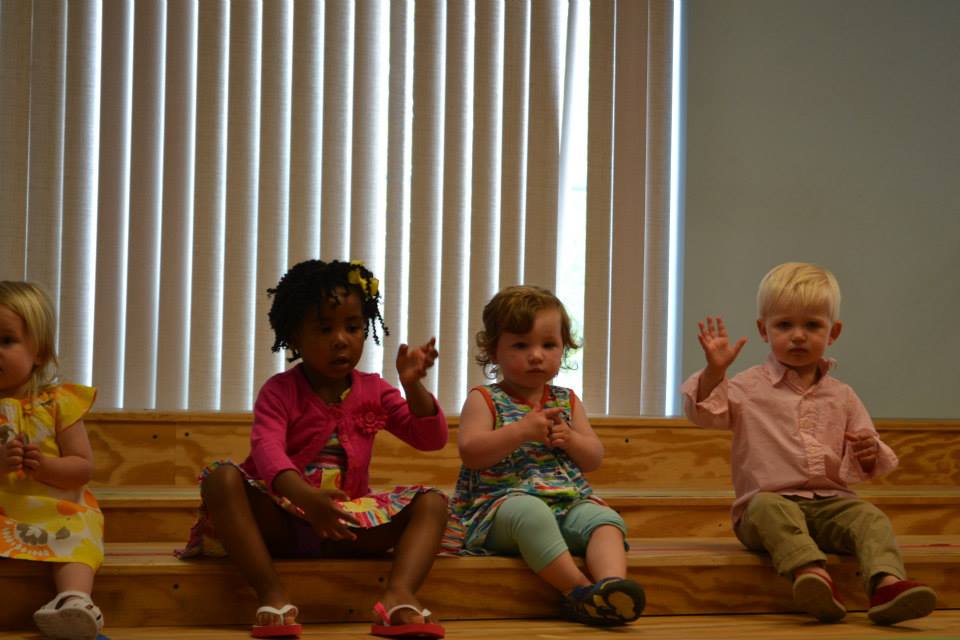 Trained Professionals for Positive Child Development
With unconditional positive regards in a loving and caring environment, and while in the hands of skilled professionals, we look forward to assisting your child to bring out the best in him. Our child care program encourages suggestions and dialogue and we will be happy to have your feedback in order to improve to function at an optimum level.